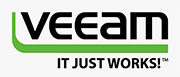 Staying on top of today's technology has never been easy. You need a specialist. We can help.
Inacomp is a leading provider of professional technology services to government, education and commercial customers in the Midwest. Inacomp provides custom-tailored computer and networking services that work, from the elementary school classroom to the corporate boardroom.
At Inacomp, we work closely with your key technology suppliers and partners to ensure that all of your IT service needs are met. By leveraging our depth of experience, we help you meet today's IT challenges.

For more than two decades, Inacomp has been in the innovation business. And as we enter our third decade, our commitment to your success is stronger than ever.




Windows 10 is Almost Here!



Contact Inacomp today about migrating your business to Windows 10! We are your Windows Migration Specialists.

Call (248)559-5700 or e-mail sales@inacomp.net
Follow Inacomp on FaceBook or Twitter:
Eductational Customers Click Here
TRIG 22i Staff and Parents Click Here
The Ultrabook Era: Intel's Pledge To Make PCs Cool Again
Inacomp Technical Services Group in


The Great Lakes IT Report